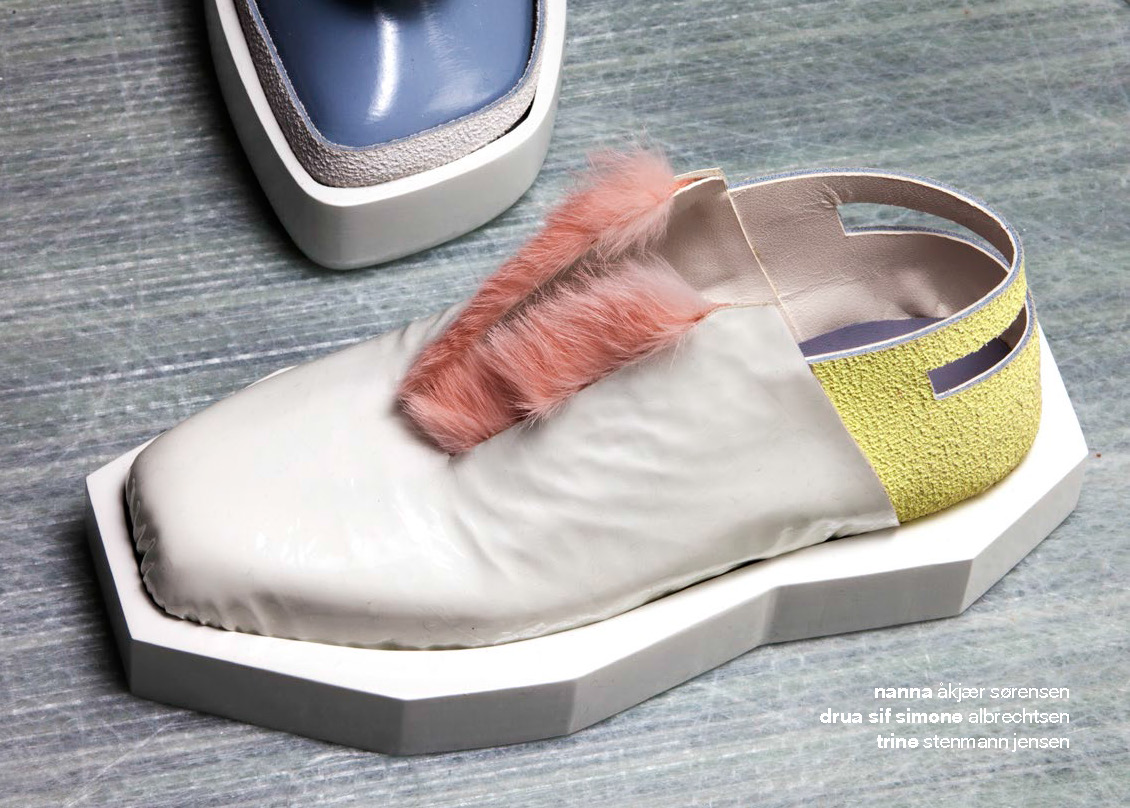 ECCO - Company collaboration
With inspiration in the feeling from Recondite's music piece "Clouded" we created a shoe collection for ECCO.
Based on the music piece we created a moodboard and selected a range of keywords. These words, pictures and feelings were used to generate materials, shapes and colours and in the end we combined it into a perfect universe of loaded desolation.
Designers: Nanna Aakjær Sørensen, Trine Stenmann Jensen & Drua Sif Simone Albrechtsen